BossConn (HK) Co., Limited, BossConn Electronics (Shenzhen) Co. LTD was founded in 2009. It is a professional cable assembly, connector and tooling manufacturing enterprise including design, development and sales.

BossConn is leading a high definition times, leading manufacturer for various markets such as computer, notebook, netbook, automotive, medical equipment, data communications, home appliance, consumer and industrial electronics.

Our company has passed the standard attestation of ISO9001:2008 International Quality Systerm, ISO 14001:2000 certified. All our products are RoHS compliant, meet the REACH regulations to ensure our products are green and safety.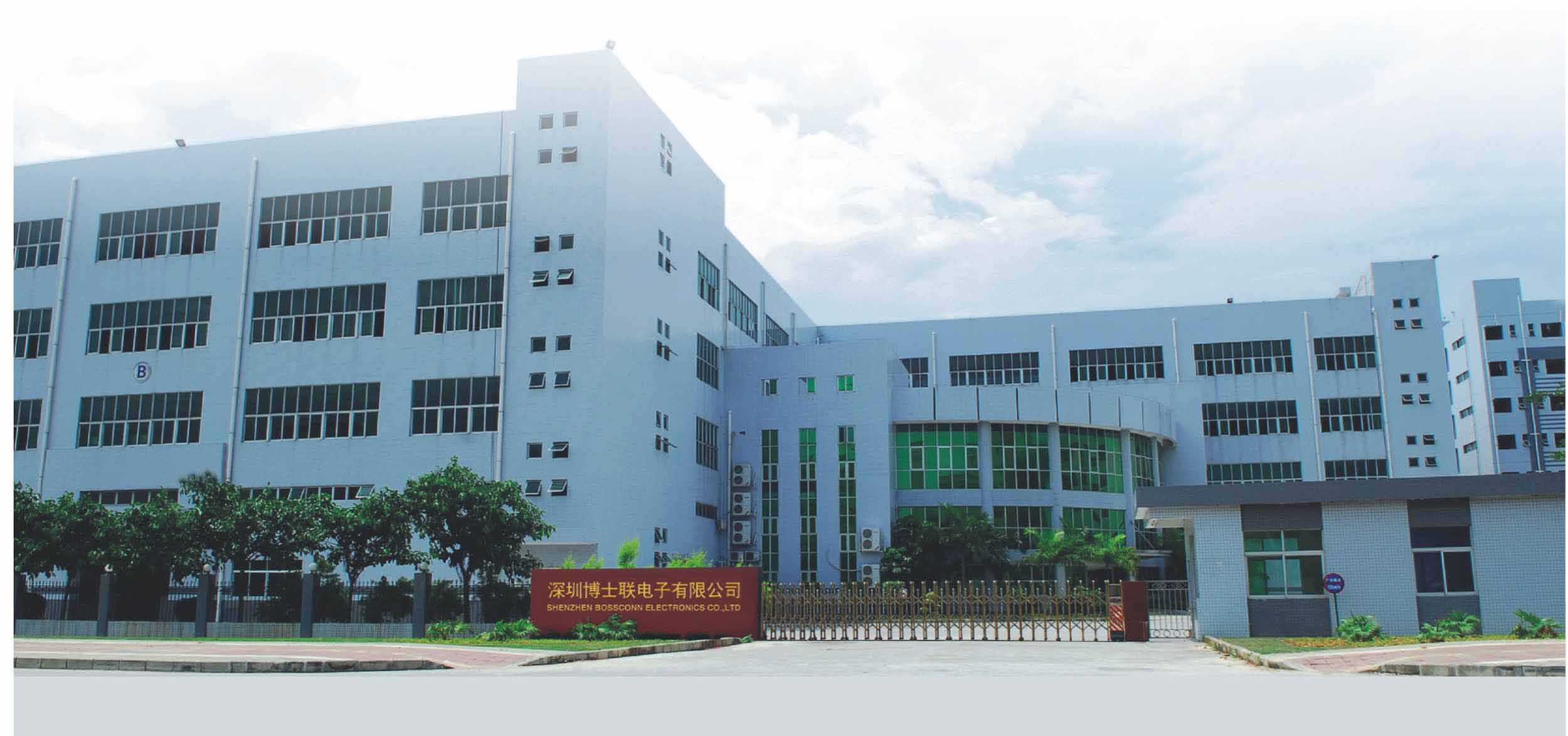 BossConn experts in USB 3.1 Type C, Micro HDMI, HDMI, DisplayPort Cable, Mini DisplayPort Cable, USB 3.0 Cable, MyDP Cable, SlimPort Adapter, MHL Cable, Apple Accessories, Mini SAS Cable, SATA Cable, HDMI Cable, USB 3.0 Connector Connector, etc.

BossConn has strong research and development team, and cooperate with famous PC/PC chipsets producers, such as Parade, ST, Analogix, SiliconImage, NXP, etc. BossConn products has all kinds of certification, such as HDMI, MHL and VESA. BossConn products are in compliance with CE, FCC standard.

BossConn products have worldwide sales. Including China Main Land, USA, Austrilia, Germany and France. Mainly customer are TE, NVIDIA, HP, AMPHENOL, FLEXTRONICS, LaCie, etc.
BossConn's headquarters located at BaoAn Shenzhen, it is nearby Shenzhen International Airport, 107 national highway and GuangShen super highway where is very convenient and accessible.

BossConn not only provide high quality products, but also help provide OEM/ODM products and total solutions to our customers.

BossConn have recognized that we must offer below key benefits to our business partners:
Low cost with high quality products, Quick response to market, Early design-in capability and Efficient global logistic management.

Our mission:
BossConn create value for our customers.

Our Core Values:
At BossConn Electronics, we believe that it takes more than strong performance to build a great company. It also requires an unwavering commitment to our core values and the highest standards of ethics and integrity.

1. Integrity
We must demand of ourselves and of each other the highest standards of individual and corporate integrity. We safeguard company assets. We comply with all laws and company policies . We are dedicated to diversity, fair treatment, mutual respect and trust.

2. Teamwork
We foster an environment that encourages innovation, creativity, excellence and results through teamwork. We practice leadership that teaches, inspires, and promotes full participation and career development. We encourage open and effective communication and interaction.

3. Excellent
We recognize that excellence is the foundation of our business. We continuously learn and challenge ourselves to develop new and improved ideas for all that we do.

4. Accountability
We honor the commitments we make, and take personal responsibility for all actions and results. We create an operating discipline of continuous improvement that is an integral part of our culture.