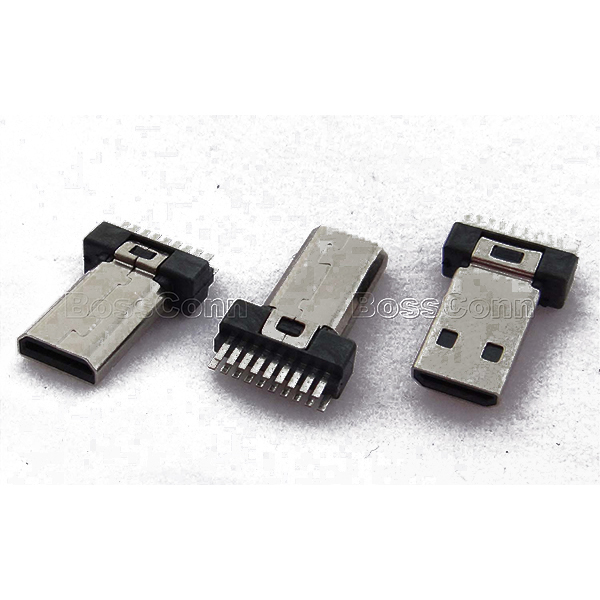 HDMI D Type Male Connector
Product Number :HDD-M-CN10
Product Name : HDMI D Type Male Connector
Description :
Same as HDD-M-CN09, unless thickness.

Micro HDMI Connector, HDMI D Type Connector.
Male Connector.
Clamp Board Type. The Clamp board thickness is 1.0mm.
Ni Plating or Glod Plating for Outer Shell. Normally it is Ni-Plating for OuterShell
The plastic body thickness is thicker, 3.4mm.
For PCB board end.